Services
The Surface Mount section of
Zeal's Production process
utilises 2 fully automated pick
and place machines. With a
dedicated team of trained
operators a Mycronic MY300LX
with a 4K vision system provides
the functionality of a system
capable of placing up to 18,000
components per hour with an
accuracy of placement accuracy
of +/- 15um. This meets the
requirements for all components
including 01005 passives and the
ultra-fine pitch/ BGA
components.
Surface Mount Assembly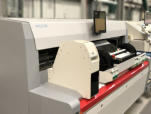 Zeal has two ScanSpection
AOI systems at the end of
their surface mount line.
These machines are
programmed for each
individual assembly to allow
the PCB's to be inspected
for missing, incorrectly
fitted or wrong value parts.
Inspection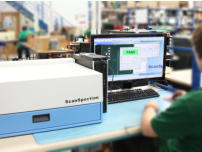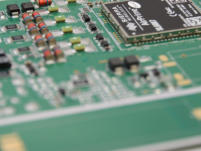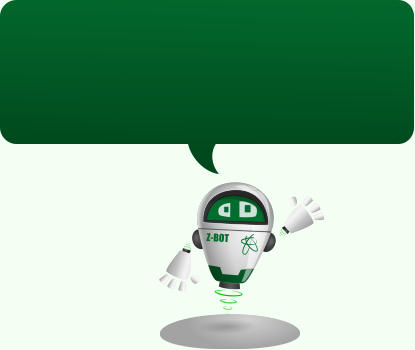 If you dont see a service
that you require then
please contact us as we
still may be able to help.
There are still PCB
assemblies requiring through
hole components, required
for robust connectivity, high
voltage, certified products
or legacy products.
Zeal can accomodate all
through hole requirements
and mixed technology
assemblies. We can also
advise on production
processes to allow assembly
to be more cost effective.
Through Hole and General Assembly
Our services range from
simple termination and
connector assembly, to the
production of complex
looms and specialist cables.
We have a great deal of
experience in the following
areas :
Cable and Wire Assembly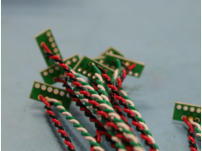 The variety of work we carry
out for customers often
displays cost benefits in
supplying a comprehensive
package of assemblies and
components, for use in our
customers' production line
assembly or site installation.
By controlling the supply
chain on behalf of our
customers we can offer a
single source and control of
component delivery.
Procurement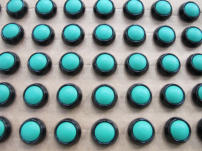 In order to support our own
manufacture of specialist,
engraved components, we
have extensive computer
controlled engraving and
plastic milling facilities.
In their simplest form we
produce many identification
labels for the electronics
and control industries, in
engraved plastic. Such
identification systems may
include cable ribbon buckles
or control panel
nomenclature.
Engraving, Plastic Fabrication and
Hot Wire Bending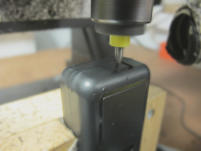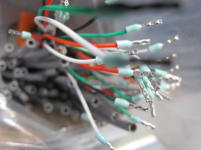 We also provide an enclosure
assembly service. We can
machine off the shelf
enclosures to customer
specification, manufacture
bespoke plastic enclosures
or can assist in having
enclosures manufactured
out of various materials.
Enclosure Builds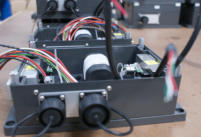 As required by some
customers, we have the
ability and expertease to be
able to encapsulate products
as required. Our dispensing
equipment is setup to
dispense a two part mixture
of the UR5051 compound in
blue.
Encapsulation, Conformal Coating & Laquering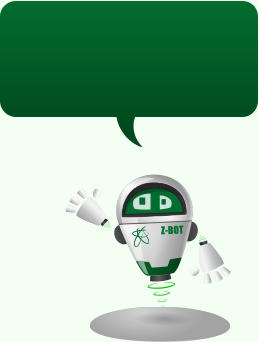 Click on the
photographs for
a larger view…
The MY300 along with the MyCentre software
suite allows us to setup the jobs from customer
s

upplied data. This should enable us to run any
job more efficiently, reducing machine times
and providing a faster service to our customers.
Further efficiency coupled with a built in
redundancy factor have been achieved through
having a secondary surface mount line able to
run independently or share the load of any large
or dual sided assemblies.
The pick and place machines are augmented by
a 10 zone reflow oven achieving a fully
controllable temperature profile (KIC profile and
monitoring) for lead free and leaded assemblies,
two high performance screen printers and a
rework station facility with a x30 magnification
to sustain the quality of the product. We also
have a BGA rework station with high definition
cameras to enable us to efficiently remove and
replace any BGA devices.
We have a full range of Agilis feeders to a allow
better pick rates on all components. This allows
the best yield out of any materials either
purchased by us or supplied by our customers.
These machines can also be configured for mixed
and through hole technology assemblies and
using the comparator program they can compare
an approved sample with another assembly to
highlight any differences between the two.
The machines are connected to our company
network and a capture of each PCB assembly is
stored against the works order and unique serial
number for full trace ability.
The solderability of the PCBs is checked using
our high magnification inspection equipment.
We also assemble non-PCB assemblies such as
battery packs and other electro-mechanical
assemblies.
We have expertise on bespoke assemblies serving
the specialist needs of very largecompanies and
the needs of SME's. Full flow soldering, cropping
and test facilities, I/C programming, support the
assembly operations.
•
Preformed power, Alarm and control
looms for enclosure assembly in the
telecommunication and Control
industries.
•
Coaxial cable assembly and
termination.
•
Precision termination of "D" and
miniature "D" connectors, including
PCB incorporation into back shells.
•
Ribbon cable assemblies.
•
Specialist balun manufacture.
•
Assembly into cable interface frames.
All cables and looms are fully tested and coded
to our customer's requirements and certified
before shipment to their manufacturing or
installation sites.
The enclosures can be supplied unassembed, part
or fully assembled with connectors or cables as
required. We can also provide a label to your
specification with serial numbers, barcodes, QR
codes and customer logo's.
We also have experience with 19" rack and
control panel assemblies which we have
assembled for the railway sector, power stations
and the food industry.
Such examples of procurement may include the
supply of electronic assemblies, their
interconnecting cabling, power wiring, fusing,
tooling, and all of the fixings and consumables
for final installation at site. Such practices can
often save significant installation time and
guarantee quality for customers.
By incorporating our hot wire bending facilities
we can also produce complex shapes such as
micro enclosures and covers, cable management
and bend control assemblies, interface panels
for connector bulkhead population.
In many cases the parts are highly customised
for duty and identification. In addition to
standard typeface engraving, special logos and
artwork can easily be incorporated.
As per customer requirement we have a
dedicated routing machine which allows many
proprietary enclosures to be machined to
customer specification. This removes the need
to outsource to another supplier which helps us
control the lead times and quality of the final
product.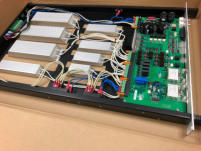 We can also encapsulate using various resins such
as a hard black resin to protect your property
rights or clear resin for such applications as LED
lighting.
We also conformal coat and lacquer PCB's and
other items as requested using various approved
products and various applications.